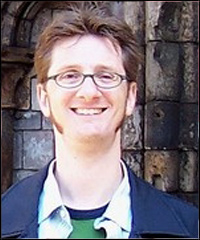 Adam Webster
Artistic Director
adam@thesideproject.net
Adam Webster (Artistic Director) founded the side project in 2000, guiding the company to the 2006 Spirit of Rogers Park Award and the 2009 Broadway in Chicago Emerging Theatre Award. For the company, he has proudly directed over 25 plays, including the world premieres of Smart, Slipping, The Bird Sanctuary, Strangers Knocking and People We Know (2010 Jeff Award nominee for Best New Script); the Midwest premieres of style of sympathy, Innocent Thoughts and The Paranormal Review and a handful of sketch comedy shows and oneacts; penned two adaptations (Maggie: A Girl of the Streets and Lysistrata) and a handful of original one acts; and produced the company's 34 full-length productions, its 15 evenings of one acts featuring 100 plays, its seven seasons of staged readings, featuring over 36 plays, and its four forays into sketch comedy.

Other local directing credits include gigs for: Red Twist, New Leaf, Polarity, Fury Productions, Tympanic, ExPats, Rogue Theatre, Boxer Rebellion, Speaking Ring, Theatre-Hikes, North Lakeside Players, Chicago Dramatists, the Chicago Humanities Festival and WBEZ. In March, he will direct the U.S. premiere of Fall of Man for The Right Brain Project.

As a playwright, other produced plays include adaptations of Lysistrata, Maggie: A Girl of the Streets, Hippolytus and Life Is a Dream; and a handful of original one acts, including an entry in the upcoming Deliver Us from Nowhere (Tympanic). Originally from Portland, Oregon, Adam co-founded the Rodney & Myrtle Acting Troupe ("We Dare to Act...wanna watch?"); and in Los Angeles, wrote and directed for Theatre of NOTE and The Hudson Guild, and co-founded the Active Culture Theatre Group, co-producing their inaugural three-show season.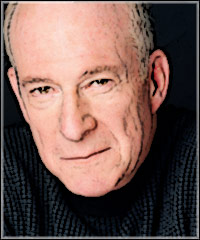 Elliot Fredland
Business Manager
elliot@thesideproject.net
Elliott Fredland (Business and Box Office Manager) began his association with the side project in 2003, appearing in one-acts and as Carr Gomm in The Elephant Man and is an original member of the Company. He has been acting in Chicago since 2003, performing with Provision (Shadowlands), Infamous Commonwealth (The Crucible), Quest Theatre Ensemble (People's History of the United States); Beverly Arts Center (Amadeus); Bailiwick Repertory (Dangerous), the North Lakeside Cultural Center (The Mousetrap); Theater Hikes, (Frankenstein and Treasure Island); and Rogue Theater (The Importance of Being Earnest), among others, in addition to the side project (Galileo). Elliott was cast in Contagion (Steven Soderbergh) and has appeared in independent films and television commercials. In a previous millennium in a distant land, he worked - however briefly - as a radio and television newscaster. Prior to acting full-time, Elliott enjoyed careers in Education, Law Enforcement, and Corporate sales and marketing. He lived in Pennsylvania, New Jersey, Michigan, and Massachusetts before coming to Chicago ("I'm not leaving!"). He was a Math major (go figure).

Anna Bahow
Literary Associate
Anna.bahow@gmail.com
Anna C. Bahow is the 2011-2012 Michael Maggio Directing Fellow at the Goodman Theatre, an Associate Artist at the side project, Premiere Theatre and Performance and Chicago Dramatists. Committed to the development of new work- world premieres include side project productions of; 2009 JEFF recommended The Rocks, Laura Eason's Rewind and Mark Young's New Orleans -Top Five Fringe 2006 Chicago Tribune.

Jacob Watson
Webmaster
jacobcwatson(at)gmail(dot)com
Jacob Watson is a Chicago-based director, set designer, and teaching artist. He recently received his B.A. in Theatre from Northwestern University, where he served as Artistic Director of the nationally recognized Purple Crayon Players. Since graduating, he has worked with City Lit, Raven Theatre, the side project, Urban Theatre Company, Shattered Globe, Prologue Theatre Company, Buzz22, The Music Theatre Company, and Redmoon. In addition to his work onstage, Jacob teaches drama and visual art in Chicago Public Schools. www.jacobcwatson.com